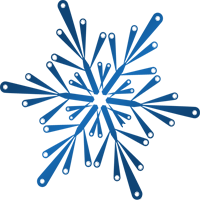 AC Repair in Fort Lauderdale
Let the Comfort Specialists at Air Magic Company Make You Comfortable Again
Florida might be home to the happiest place on Earth, but it's not very magical when the AC cuts out. In the summer, temperatures in Fort Lauderdale can break triple digits. When that happens, you don't want a pushy salesman. You want an HVAC expert who can quickly diagnose the problem and stop your home from feeling like a sauna. At Air Magic Company, our comfort specialists have been helping people with their air conditioning problems since 1969.
The Common Causes of AC Failure
Our weather puts your air conditioner through the wringer. This means that AC repairs might be needed more often in Fort Lauderdale than they are in more temperate climates. Even though HVAC equipment is complicated, we find most problems come down to one of the following:
Dirty Filters: This is an easy fix and, by far, the most common reason for sudden AC failure. To do its job, your air conditioner needs a supply of clean, fresh air. By acting as a barrier between your HVAC system and external pollutants, your air filter keeps things humming along. When it clogs, your system will struggle and suffer efficiency losses. A dirty air filter also allows contaminants like dander or dust to settle in your home. So, before calling our Fort Lauderdale's HVAC experts, make sure your filter is not the obvious culprit.
Electrical Issues: Like most devices nowadays, your AC unit relies on a variety of electronics to perform its job. If a sensor or control panel breaks down, you'll encounter issues. The best way to figure out the problem? Call an AC expert in the Fort Lauderdale area.
Evaporator Coil Issues: The evaporator coil is responsible for condensing and chilling the air returning from inside your home. Because it interacts with contaminated air, it often becomes dirty and clogged. If you don't have regular AC inspections done, this can lead to cooling problems.
Refrigerant Leaks: Have you noticed the air coming out of your AC isn't as cool as it used to be? Is it struggling to match what's on your thermostat? These things can be signs of a refrigerant leak. While you can always refill the refrigerant, topping the unit off does nothing to solve the problem. That's why we perform a comprehensive diagnosis of your system before we start our AC repairs.
For an AC repair done right, call Air Magic Company. Our Fort Lauderdale-area HVAC experts can quickly diagnose the problem and provide your most cost-effective solution. No matter what the problem is, rest assured we can handle it.
Why Choose Us
There are a lot of businesses in the Fort Lauderdale area that repair air conditioning units You'll even find most of them are also licensed and insured HVAC businesses with knowledgeable technicians. But there are a few things that set Air Magic Company apart. These items include:
Free AC Replacement Estimates:
Need a new air conditioner? We know that may put a strain on your pocketbook. That's why we give free quotes on new system installation in the greater Fort Lauderdale area.
Financing:
If you cannot afford to install a new AC out of pocket, we have financing options available. Call today to learn more about applying!
Flat-Rate Pricing:
Pricing varies widely between companies. And, a lot of the time, it's not easy to see why. At Air Magic Company, we price our AC installation services based on industry benchmarks. This ensures pricing stays consistent no matter who's providing the quote.
Safe Technicians:
We know you want to be able to trust your technician. Putting you at ease is why we put all of our technicians through drug and background screenings before hiring them.
Rigorous Guarantees:
We always put your satisfaction first. That's why we cover all of our services with a comprehensive guarantee.
Personable Service:
We truly care about each and every one of our customers. At Air Magic Company, we want to know how your day's going and how that birthday party went. We also personalize our service to meet your needs.
Same Day Service:
Having no air conditioning in Fort Lauderdale isn't just inconvenient. It can be dangerous for those with certain health conditions. That's why we always leave slots open for same-day emergency service and can provide temporary comfort with portable AC units.
A lot of our clients agree there's something magical about working with us. But don't take our word for it! Take theirs!
What to Expect From Us
Air conditioning repair is what we do, but our customers are our most valued asset! When you work with us, you'll find we prioritize your satisfaction above all else. Our HVAC experts are here to help you get and stay comfortable. That's why they offer the perfect mix of speed and expertise.
At Air Magic Company, we promise to care for your equipment as if it were our own and to always act in a professional manner. If that sounds like the type of AC repair company you'd like to work with, go ahead and give us a call. We promise you'll be glad you did.
---
Fort Lauderdale's Premier AC Company
Air Magic Company is a full-service AC company based out of Oakland Park and proudly serving Fort Lauderdale. Because we know how prohibitive heating and AC service can be, we offer multiple options to fit your needs. Our team of HVAC contractors is comprised of true professionals who can handle almost any home comfort problem. Fully dedicated to your satisfaction, we go out of our way to keep you informed and involved. Running a little late? We'll call ahead. See a new problem that needs fixing? We'll outline the costs and consequences of leaving it undone and not just assume you're on board. This willingness to involve you and your family in the repair process has helped us acquire thousands of happy customers in the Fort Lauderdale area. Schedule a quote for your ac repair today and add your name to our list of satisfied clients.