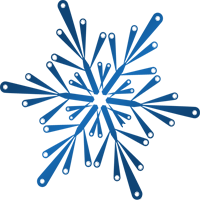 AC Installation in Fort Lauderdale
For Spell-Binding Comfort in No-Time Flat, Call Us!
Make sure you're prepared for our area's scorching summers by having Air Magic Company install a new, more efficient AC unit in the Fort Lauderdale area. Though your air conditioner may have given you many years of service, there comes a time when repairing it just isn't worth it. When that happens, you need a professional HVAC company in the Fort Lauderdale area. With experience replacing worn-out cooling systems, we have the know-how to get the job done right.
To see how your neighbors in the Pompano Beach and Oakland Park area feel about our AC replacement services, check out our reviews!
Signs it's Time for a New Air Conditioner
In Fort Lauderdale, the average AC unit lasts about 10 years before it starts to lose efficiency. Though they can last over twenty years with proper maintenance, most air conditioners are replaced somewhere around the 15-year mark. So, if you're getting close to that, it might be time to get a quote on a new AC installation. Some other signs it's time to replace your unit include:
Sharp increases in your electric bills
Large refrigerant leaks
Frequent breakdowns and repair calls
Increased humidity in your home
A lack of available replacement parts
Loud grinding noises from inside your system
AC Replacement Saves You Money in the Long Run
We know many homeowners are shocked when they learn how much it can cost to replace an old air conditioner. But installing a newer, more efficient AC unit helps you recoup some of those costs. Depending on the system installed, you may even be eligible for tax and FPL rebates.
To get a better idea of how much installing a new air conditioner can save you, reach out to us at (954) 491-4557. It won't cost you anything! At Air Magic Company all AC replacement and installation quotes are free!
Why Choose Us
We know we're not the only HVAC company in Fort Lauderdale. That's why we go out of our way to ensure we're the ONLY one you'll ever need. While most of our competitors are also licensed experts in the HVAC industry, they can't quite match our:
Free AC Replacement Estimates:
Need a new air conditioner? We know that may put a strain on your pocketbook. That's why we give free quotes on new system installation in the greater Fort Lauderdale area.
Financing:
If you cannot afford to install a new AC out of pocket, we have financing options available. Call today to learn more about applying!
Flat-Rate Pricing:
Pricing varies widely between companies. And, a lot of the time, it's not easy to see why. At Air Magic Company, we price our AC installation services based on industry benchmarks. This ensures pricing stays consistent no matter who's providing the quote.
Safe Technicians:
We know you want to be able to trust your technician. Putting you at ease is why we put all of our technicians through drug and background screenings before hiring them.
Rigorous Guarantees:
We always put your satisfaction first. That's why we cover all of our services with a comprehensive guarantee.
Personable Service:
We truly care about each and every one of our customers. At Air Magic Company, we want to know how your day's going and how that birthday party went. We also personalize our service to meet your needs.
Same Day Service:
Having no air conditioning in Fort Lauderdale isn't just inconvenient. It can be dangerous for those with certain health conditions. That's why we always leave slots open for same-day emergency service and can provide temporary comfort with portable AC units.
Introducing Air Magic Company
Although we specialize in AC installation, we consider ourselves a hospitality company. That's why we do everything we can to take the hassle and unnecessary back and forth out of the HVAC replacement process. At Air Magic Company, our main goal is to get you back to comfort as quickly as possible.
So, the next time you need a new air conditioner installed in Oakland Park or Pompano Beach, go ahead and give us a call.
---
Fort Lauderdale's Premier AC Company
Air Magic Company is a full-service AC company based out of Oakland Park and proudly serving Fort Lauderdale. Because we know how prohibitive heating and AC service can be, we offer multiple options to fit your needs. Our team of HVAC contractors is comprised of true professionals who can handle almost any home comfort problem. Fully dedicated to your satisfaction, we go out of our way to keep you informed and involved. Running a little late? We'll call ahead. See a new problem that needs fixing? We'll outline the costs and consequences of leaving it undone and not just assume you're on board. This willingness to involve you and your family in the repair process has helped us acquire thousands of happy customers in the Fort Lauderdale area. Schedule a quote for your ac repair today and add your name to our list of satisfied clients.