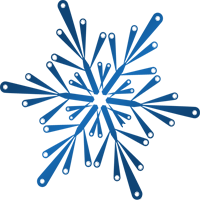 AC Maintenance in Fort Lauderdale
Schedule Your Air Conditioner Tune-Up Today!
Want to ensure your air conditioner lives up to its maximum potential? Then call us to schedule your annual AC tune-up! Though a maintenance call might only take about an hour, HVAC maintenance is key to keeping your system performing at its best. At Air Magic Company, we offer both yearly agreements and single services to prevent mid-summer AC breakdowns.
To schedule your AC tune-up, give us a call at Air Magic Company.
You Know What They Say About Prevention
At the risk of sounding cliche, an ounce of prevention is worth a pound of cure. Or, in the case of AC maintenance, a tune-up today prevents an AC system failure tomorrow. But regular air conditioning maintenance does more than keep breakdowns away. It also helps you save on your utility bills and extends the life of your equipment.
Below are a few reasons to join our AC maintenance program:
Priority Service: Customers in our tune-up program benefit from same-day service options. They also benefit from reduced emergency dispatch fees.
Utility Savings: Regular AC maintenance helps your system perform its best. The improved efficiency means lower electric bills.
Fewer Repairs: By cleaning out clogs and other obstacles, we lessen the likelihood of equipment failure. We're also able to detect potential problems before they leave you sweltering on a 90-degree day.
Longer Equipment Life: A properly maintained air conditioner lasts longer than one that's left to its own devices.
When you combine all of these benefits, our program practically pays for itself!
Check out our reviews to learn how your neighbors feel about our maintenance contracts in Oakland Park or Fort Lauderdale.
What's Included in Our AC Maintenance Contracts
As busy homeowners, we know how easy it can be to forget your annual AC maintenance call. That's why we offer an annual maintenance contract that comes with two annual tune-ups and discounted service rates.
During your semi-annual air conditioner tune-ups, our HVAC technician will complete the following checks:
Evaporator Coil Checks
Fan Motor Lubricator
Expansion Valve Check
Capacitor Checks
Delay Checks
Refrigerant Level Checks
Electrical Connection Tightening
Voltage Measurements
Safety Control Evaluations
Amperage Draw Measurements
Temperature Difference Checks
Check Fan Blade Tightness
Why Choose Us for AC Maintenance
Plenty of HVAC companies in the Fort Lauderdale area offer annual maintenance plans. But few of them are as comprehensive as ours. Beyond those fringe benefits, there are plenty of other reasons to pick Air Magic Company to be your comfort partner. These include:
Comprehensive Guarantees: Your happiness comes first. That's why we cover all of our services with a 100% no-surprise guarantee.
Flat-Rate Pricing: If we ever notice a need for AC repair while servicing your system, you can rest easier knowing we follow industry pricing guidelines. As a maintenance contract holder, you'll also benefit from discounted service rates.
Safe Technicians: We want you to feel comfortable with our technicians in your home. That's why we background and drug screen every employee that comes through our doors.
Friendly Service: At Air Magic Company, we never want you to feel like a number. You're our neighbor and we go out of our way to treat you like it. Feel free to tell us how your day is going.
Free System Estimates: If our HVAC experts conclude you might be better off with a new system instead of a tune-up, we'll provide an AC replacement estimate at no cost to you.
What to Expect from Air Magic Company
We truly believe that AC maintenance is the difference between a comfortable summer and an unwanted surprise. That's why we make signing up for and using our program easy. By putting your satisfaction first, we hope to make our annual visits pleasant?even enjoyable?not just something to grin and bear. So, go ahead and let us worry about your air conditioner maintenance.
We service all brands and models of cooling equipment. A list of our complete service area can be found below. For details and pricing for our AC maintenance plans call (954) 491-4557.
Financing:
There are a variety of payment options including cash, major credit cards, same-as-cash financing and traditional financing. We make these options available exclusively to Air Magic Air Conditioning customers so that you can pick what is right for you and your family. For example, if financing is your choice, we will secure the right lender to decrease your interest rate and maximize your payment flexibility. Here is a sample of our financing options and a few things to think about:


Six-months and twelve-months no interest option with regular monthly payments, or the option of having a low fixed interest rate.



For your convenience, cash and all major credit cards are accepted, including: Visa, MasterCard, Discover and American Express.



Low-interest financing may give you the buying power to maximize your comfort system with the cost of money. It is usually less expensive to finance than to pay cash.


Finally, financing a comfort system is similar to financing an automobile; except one difference, an automobile depreciates immediately after you drive it off the lot. Your new comfort system will appreciate the value of your home immediately when it is installed and comes with years of safe, reliable comfort for your home and family.

Financing with approved credit by Synchrony Financial National Bank. Ask for details.
---
---
Fort Lauderdale's Premier AC Company
Air Magic Company is a full-service AC company based out of Oakland Park and proudly serving Fort Lauderdale. Because we know how prohibitive heating and AC service can be, we offer multiple options to fit your needs. Our team of HVAC contractors is comprised of true professionals who can handle almost any home comfort problem. Fully dedicated to your satisfaction, we go out of our way to keep you informed and involved. Running a little late? We'll call ahead. See a new problem that needs fixing? We'll outline the costs and consequences of leaving it undone and not just assume you're on board. This willingness to involve you and your family in the repair process has helped us acquire thousands of happy customers in the Fort Lauderdale area. Schedule a quote for your ac repair today and add your name to our list of satisfied clients.